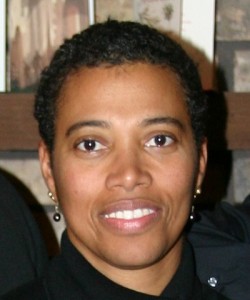 Dr. Mavis W Billips, Medical Director of City of Angels Dermatology is a skin cancer specialist, board-certified in dermatology by the American Board of Dermatology and has been serving the medical community for over 16 years.  Mavis W Billips MD MPH is a graduate of Brown University School of Medicine, Harvard University's School of Public Health and Tougaloo College.  Dr. Billips completed her dermatology residency at King Drew Medical Center.  She was also a board-certified pediatrician after completing her residency in Pediatrics at Children's Hospital National Medical Center. Dr. Billips is a Diplomat of the American Board of Dermatology and a Fellow of the American Academy of Dermatology (AAD) and a member of the medical staff at Cedars Sinai Medical Center.
Dr. Billips specializes in general dermatology, dermatological surgery and preventative treatments of skin cancer, acne, eczema, treatment for rashes and vitiligo, shaving bumps, sun damaged skin and other disorders of the skin, hair and nails. Dr. Billips performs cosmetic dermatology and anti-aging procedures for wrinkles on the forehead, facial rejuvenation, skin discoloration and spider veins.  Her treatments include Chemical Peels, Botox, Radiesse, Restylane, Microdermabrasion and Leg Vein Sclerotherapy.
Dr. Billips has written numerous articles for peer-reviewed publications on skin disorders including Acne, Psoriasis and Vitiligo. She conducts clinical research in the areas of Acne, Melasma and most recently Biologic Filler Agents. Dr. Billips speaks regularly at transplant centers and most recently presented to lung, heart, liver, and kidney/pancreas transplantation patients of the Comprehensive Transplant Center at Cedars Sinai Medical Center where she shared the significance of increasing skin cancer in transplant recipients and the tremendous problem of lack of information being supplied to transplant patients regarding the danger of post transplant skin cancer.
Skin Surgery Center
City of Angels Dermatology has a fully accredited Skin Surgery Center at each of its locations. All skin cancer and other dermatologic surgeries are performed in our surgery centers.  The Skin Surgery Center is designed exclusively for surgery that does not require an overnight stay. And because of this, we offer patients convenience, customized attention, and comfort and reduced cost when compared to a hospital. Our experienced board-certified dermatologists provide effective skin cancer surgery, treatment and surveillance as well as other dermatologic surgery in a patient friendly and comfortable environment.